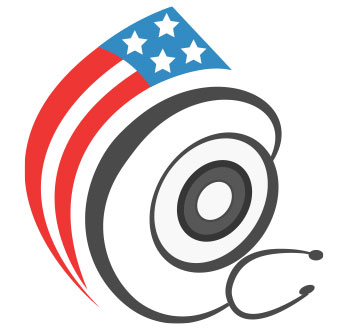 How to use Atrovent Nasal Spray?
What is Atrovent (ipratropium)?
Atrovent (ipratropium) is an anti-cholinergic medication that reduces the amount of fluid made by glands in your nose. Anti-cholinergics are different type of medication than steroids. Anti-cholinergics and steroids work in different ways to treat runny nose and allergies. They may be used together but only after consulting your health professional about their uses.
What does Atrovent nasal spray do?
Atrovent nasal spray relieves runny nose due to colds, seasonal allergies, or other day to day uses.
Seasonal allergies in the spring with flower buds and blooming trees cause sneezing, congestion, a runny nose, and other bothersome symptoms in millions of people who have allergies. Also called hay fever and allergic rhinitis, it can make you feel miserable.
You can reduce your symptoms by reducing your exposure to the allergens such as only going out after a good rain which dampens the pollens. You should delegate your garden chores to others without these allergies. Remember to remove your outer clothes when you get inside and certainly don't hang your clothes, linens and towels outdoors to dry as the pollen will stick to them. It is worthwhile to wear a pollen mask when outside and use a Hepa filter air cleaner in the house.
In addition to these things, it is also helpful to use saline nasal spray to irrigate the nasal passages freeing them of the allergens and lastly to help in your bothersome symptoms you can use Atrovent nasal spray not to be confused with the Atrovent inhaler used to treat Chronic Obstructive Disease.
How to use Atrovent Nasal Spray?
Atrovent nasal spray is taken as two sprays per nostril, two to four times per day. You should always talk to your health care professional to discuss the right dose for you.
How long can you use Atrovent (ipratropium) nasal spray?
For runny nose due to a cold, use Atrovent for no more than 4 days. For Seasonal allergies, use the Atrovent for no more than three weeks. If you are still having persistent problems, ask your health care professional advice before automatically continuing its use.
Atrovent nasal spray is not available over the counter and requires a prescription. It is also the only anti-cholinergic nasal spray on the market.
May be safe for children as young as five years old if recommended by your health care professional.
Atrovent Nasal Spray relieves runny nose due to hay fever and cold. Before using
Atrovent
nasal spray, tell your doctor about any of the following: if you are pregnant, planning to become pregnant, or breastfeeding; if you are taking any prescription or nonprescription medicine; if you are taking blood thinners; if you have stomach problems; if you have peptic ulcers; if you have any other medical conditions like liver or kidney function impairment or heart problems.
How to Use Atrovent?
Prime the pump before the first use by pointing the bottle upright and away from your eyes and spraying 7 times.
If the pump is not used for more than 24 hours, prime again by spraying 2 times.
If the pump is not used for more than seven days, prime again by spraying 7 sprays.
Before using, blow your nose gently if necessary. Close one nostril by gently placing your finger against the side of your nose. Tilt your head slightly forward and, keeping the bottle upright, insert the nasal tip into the other nostril. Point the tip toward the back and outer side of the nose.
Press firmly and quickly upwards with your thumb at the base of the bottle while holding the white "shoulders" of the pump between your index and middle fingers.
After each spray, sniff deeply and breathe out through your mouth.
After spraying and removing the bottle, tilt your head backward for a few seconds to let the spray spread over the back of the nose. Replace the plastic dust cap after each use.
If the nasal tip becomes clogged, remove the plastic dust cap and safety clip.
Hold the nasal tip under running warm tap water for about a minute. Dry the nasal tip, re-prime the nasal spray pump, and replace the dust cap and safety clip.
Warnings
Keep this medicine away from your eyes. It can cause blurred vision, visual halos, and colors, red eyes, pain, or even narrow-angle glaucoma.
Inform your doctor if you:
Are allergic to any components present in this medicine;
Have an enlarged prostate or urinary bladder obstruction;
Have narrow-angle glaucoma
Side Effects of Atrovent Nasal Spray
Most Severe:
An allergic reaction causing difficulty breathing; closing of your throat; swelling of your lips, tongue, or face; or hives, worsening colitis, fever, abdominal pain, cramping, or bloody diarrhea; or chest pain or shortness of breath.
Most Common:
Blurred vision, breathlessness, bronchitis, cough, dizziness, dry mouth, headache, irritation from aerosol, nausea, nervousness, rash, stomach and intestinal upset, wheezing, worsening of symptoms, constipation, coordination difficulty, difficulty in urinating, drowsiness, fatigue, flushing, hives, hoarseness, inability to fall or stay asleep, increased heart rate, itching, low blood pressure, loss of hair, mouth sores, palpitations, prostate problems, sharp eye pain, swelling of the tongue, lips, and face, tightening of the throat, tingling sensation, tremors, urinary tract infection.
Interactions Between Atrovent (ipratropium) nasal spray and other medications
Atrovent nasal spray may interact with certain medications or supplements. Always let your health care professional know about any other medications or supplements (including prescribed and over–the–counter medications, vitamins, and dietary or herbal supplements) that you are currently taking.
Storage of Atrovent
Extreme heat can cause the Atrovent canister to burst. Do not store your inhaler in your car on hot days. Do not throw an empty canister into an open flame. Keep the container away from children and pets.
This information is advisory only. It does not contain all information about this medication. If you have any questions about Atrovent, ask your doctor, pharmacist, or health care provider.
DoctorSolve Healthcare Solutions Inc., a Canadian Internet-based pharmacy intermediary (license #BC X23), offers low cost, long-term prescription drugs. A professionally registered pharmacist fills all Canadian prescriptions. A certified member of the Canadian International Pharmacy Association, DoctorSolve is ranked as one of the best Canadian pharmacies online . DoctorSolve has filled more than 200,000 U.S. prescriptions.
For more information on how to order
Canada drugs
safely and securely call 1-866-732-0305 or visit
https://www.doctorsolve.com/
– a trusted and reliable Canadian online pharmacy since 1999.