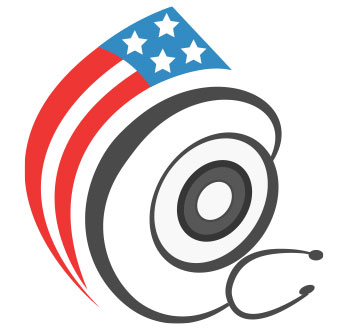 Does Garlic Kwai Odorless help my cardiovascular function?
Garlic Kwai Odorless is an antioxidant, providing support for normal healthy cardiovascular function. It reduces cholesterol, triglycerides, blood pressure, hardening of the arteries, blood clotting and to prevent cancer. Garlic Kwai Odorless, available from our online pharmacy, works as an antibiotic, antiviral, and antifungal. It helps to increase the effects of the immune system, to reduce blood sugar levels and also reduces menstrual pain.
Before using Garlic Kwai Odorless, inform your doctor if you are allergic to Garlic Kwai Odorless or any other drugs. Let your doctor know if you are pregnant or planning a pregnancy or are breastfeeding a baby. Also, tell your doctor about all prescribed or non-prescribed medicine, minerals, vitamin and herbal products that you use.
How to maintain a good healthy cardiovascular function?
A healthy cardiovascular function is very important to your overall health. It enables oxygen and many different nutrients to be delivered by the bloodstream to all the cells in your body. To nourish, oxygenate, and remove wastes from your cells, a healthy heart and flexible veins and arteries are important.
Avoid diets with high intake of saturated fat in dairy and meats, trans-fatty acids mainly in margarine and processed foods which contains hydrogenated vegetable oils, and refined carbohydrates. Take part in regular exercises. Consume many fruits and vegetables (5-9 half-cup servings daily), products high in fiber, and cold water fish. Do not smoke and avoid second-hand smoking.
Precaution, while using Garlic Kwai Odorless:
Do not take garlic without first talking to your doctor if you have a bleeding or blood clotting disorder or diabetes, or are taking any medicines to prevent them.
Avoid alcohol while using Garlic Odorless.
Do not use if the blister is broken.
If you did/ have any surgery or serious injury.
If you have diabetes, alcohol dependence or liver disease
How do I take Garlic Kwai Odorless?
Take two tablets daily with cold liquid at mealtime. If you missed a dose, take it as soon as possible. If it is almost time for the next dose, do not double up on the dose. Skip the next dose and continue on your regular dosing schedule.
Side effects:
Stomach upset, gas, heartburn
Burning of the mouth, throat, and stomach
Nausea or vomiting
Diarrhea
Sweating
Lightheadedness
Eczema or a rash
This information is advisory only. It does not contain all information about this medication. If you have any questions about Garlic Kwai Odorless, ask your doctor, pharmacist, or health care provider.
DoctorSolve Healthcare Solutions Inc., a Canadian Internet-based pharmacy intermediary(license #BC X23), offers low cost, long-term prescription drugs. A professionally registered pharmacist fills all Canadian prescriptions. A certified member of the Canadian International Pharmacy Association, DoctorSolve is ranked as one of the best online Canadian pharmacies.
For more information on how to order your drugs from Canada safely and securely call 1-866-732-0305 or visit https://www.doctorsolve.com/ – a trusted and reliable Canadian online pharmacy since 1999.