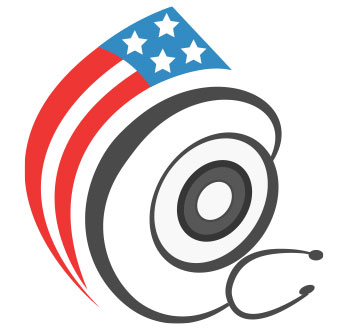 Discover the Health Benefits of the Merry Berry – the Cranberry
This is the season for the merry cranberry! Are you one of the many Americans who will consume 75 million pounds of jellied cranberry sauce or 18 million pounds of fresh cranberries this year? Whether canned, bagged, dried, or juiced, the popularity of these tart little berries has exploded! And with good reason. They are low in calories (provided you avoid cranberry products that contain added sugar) and they are good for you!
Cranberries are a native fruit to North America and were used traditionally by Native Americans to treat various ailments. Research is currently being conducted in multiple areas to further the information we have about treating and preventing specific medical conditions. Cranberries are high in C, A, and B vitamins, and folic acid, as well as fiber, calcium, iron, and potassium.
Urinary Tract Infections
The majority of the research on cranberries has been conducted in the area of urinary tract health and the use of cranberries to prevent urinary tract infections. Current studies have helped to verify the "anti-adhesion" effects of cranberries in preventing bacteria from adhering to the walls of the bladder. The compounds that inhibit the adhesion are called proanthocyanidins and seem to be specific to cranberries and blueberries.
Other Bacterial Infections
Recent research has shown that this anti-bacterial effect may take place in other areas of the body besides the urinary tract, such as the stomach (to prevent stomach ulcers) and the gums (to prevent periodontal disease).
Antioxidants
Cranberries are shown to be one of the fruits highest in antioxidants, which may be helpful in preventing serious diseases, such as heart disease and cancer (find cancer medications here), by reducing free radicals in the body. Recent studies also indicate that diets high in antioxidants may be helpful in reducing "age-related" conditions, such as memory loss and loss of balance and coordination.
Cranberry juice can be a little bitter and those juice products that aren't bitter often contain large amounts of sugar to make them more palatable. If you don't like the taste of cranberry juice, opt for fresh or dried cranberries, or try a nutritional supplement.
Here are two great ways to enjoy your healthful cranberries
Healthy Cranberry Salad
Blend until smooth: 3 T. red wine vinegar, 1/3 cup olive oil, 1 T. Dijon mustard, 1/2 t. minced garlic, 1/2 t. sea salt, 1/2 t. ground black pepper, 2 T. water
Mix together salad greens (approximately 1 lb.), 1/2 thinly sliced red onion, 6 ounces crumbled blue cheese, 1/4 cup fresh or dried cranberries, and 1 cup sliced and toasted almonds.
Cranberry Smoothie(serves one)
8 oz chilled cranberry juice
1 cup fresh or frozen berries (strawberries, blueberries, raspberries
1/2 banana
1 cup vanilla yogurt
ice to your liking
DIRECTIONS: Combine all ingredients in a blender.
Also Read
Does Pill Color Have Any Impact on The Effect of Medications?
5 Health Benefits of Coffee You Should Know About
Coffee and Tea are linked to Diabetes Prevention
Symptoms and Causes of Cystitis