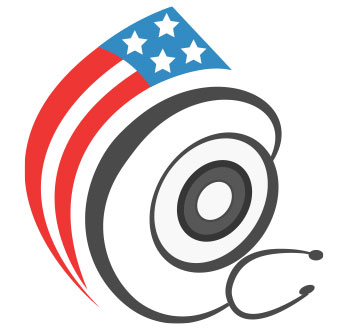 Dipentum (olsalazine)
Dipentum (olsalazine) is used to treat ulcerative colitis (also known as Inflammatory bowel disease) and is available at our Online Canadian Pharmacy. Dipentun is normally prescribed when the patient can not take sulfasalazine. It affects the substances in the body that cause inflammation, tissue damage, and diarrhea.

Before using
Dipentum
, tell your doctor if you are allergic to
Dipentum
, any other medications, food, or other substances. Also, let your doctor know if you are pregnant or planning to become pregnant and are breast-feeding. Inform your doctor if you are currently taking any prescribed and non-prescribed drugs, vitamins, minerals, and herbal products. If you are using blood thinners such as warfarin, thioguanine, and mercaptopurine, notify your doctor.
Precautions while using
Dipentum
:
Do not use

Dipentum

if you have asthma or other allergies, kidney disease, liver disease.

Do not use if you are allergic to Dipentum to or salicylates such as Aspirin, Novasal, Doan's Extra Strength, Salflex, Tricosal, and others.

Avoid getting the varicella (chickenpox) vaccine within 6 weeks after you stop taking

Dipentum

.

Follow the instructions of your doctor about any restrictions on food, beverages, or activity while you are using

Dipentum

.

Do not take it in larger amount or for a longer time.
Do not use
Dipentum
if you are currently taking:
Thiopurines (eg. Azathioprine, mercaptopurine, thioguanine). Increases the risk of bone marrow toxity.

Anticoagulants (eg. Warfarin) or heparin. Increases the risk of side effects.
How to use
Dipentum
:
Take Dipentum in evenly divided doses with food. Continue taking Dipentum even if you feel better to complete the full course of treatment. Do not take 2 doses at once. If you miss a dose, take it as soon as possible. Skip the missed dose if it is almost time for the next dose and continue your regular dosing schedule. If you miss more than one dose, contact your doctor or pharmacist.

Side effects
Serious side effects:
Worsening colitis (fever, stomach pain, cramping, or bloody diarrhea)

Chest pain, shortness of breath, fast or pounding heartbeats

Nausea, stomach pain

Loss of appetite, itching

Dark urine

Clay-colored stools, jaundice
Less serious side effects:
Mild stomach discomfort

Nausea, heartburn

Skin rash, itching

Headache

Muscle or joint pain

Urinating more often than usual
This information is advisory only. It does not contain all information about this medication. If you have any questions about Dipentum, ask your doctor, pharmacist, or health care provider.
DoctorSolve Healthcare Solutions Inc., a Canadian Internet-based pharmacy intermediary (license #BC X23), offers low cost, long-term prescription drugs. A professionally registered pharmacist fills all Canadian prescriptions. A certified member of the Canadian International Pharmacy Association, DoctorSolve is ranked as one of the best online Canadian pharmacies .
For more information on how to order your drugs from Canada safely and securely call 1-866-732-0305 or visit https://www.doctorsolve.com/ – a trusted and reliable Canadian online pharmacy since 1999.