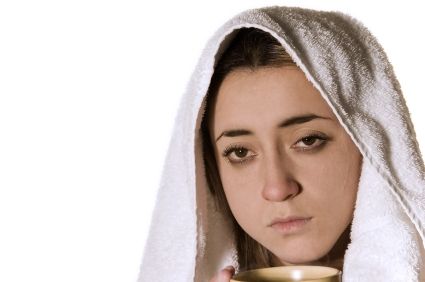 6 Ways to Beat a Cold or Flu
There are other ways to ward off a cold besides than plenty of hearty soup and rest. Cold FX and decongestants will only go so far, so try some of these weird ways to beat a cold this winter and get out of your regular "at-home-sick" routine.
1. One at a time…

–
2. Visit a Sauna –
When you are sick its a good idea to drink lots of hot liquids, but as a relaxing alternative, the moist hot air in a sauna will help your body to detoxify itself as well.
3. Vitamin C –
4. Go for a walk –
going for a brisk walk every day will help boost your immunity and keep a cold under control. When sick, avoid vigorous exercise like running because you may stress your body out and possibly lower your immunity.
5. Kiss and have sex! –
Kissing can actually help you fight off colds. You are enhancing your immune system and boosting your bodies natural defenses when you exchange bacteria back and forth. That's not all – it's been shown that having sex at least once a week can increase immunoglobulin production – this is an immune-boosting protein that helps keep pathogens at bay.
6. Hot drinks –