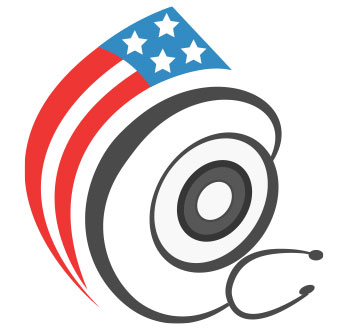 ZOLOFT helps treat depression.
Zoloft is effectively used to treat depression. It is also used to treat social anxiety disorder, posttraumatic stress disorder (PTSD), panic disorder, obsessive-compulsive disorder (OCD), and premenstrual dysphoric disorder (PMDD) in adults over age 18. Zoloft is also approved for OCD in children and adolescents age 6-17 years.
How does Zoloft work?
Zoloft is a type of antidepressant known as a selective serotonin reuptake inhibitor or SSRI.
Nerve cells in the brain and the rest of the nervous system use chemical messengers. These messengers help cells send messages to each other. One of these messengers is called serotonin.
Studies show that serotonin plays an important role in how our body works. It controls sleep, appetite, temperature, and blood vessel tone. Serotonin is also in charge of the release of certain hormones and how much pain we feel.
Because it is connected to so many functions in our body, serotonin has an effect on a wide range of conditions such as depression. Scientists believe people with depression could have an imbalance of serotonin in their brain. So the nerve cells can't communicate or send messages to each other the right way. This lack of contact between cells might cause depression.
Zoloft helps fix the nerve cells so they can send messages to each other the way they normally should.
What are the signs and symptoms of depression?
It is important to know that depression is a common medical condition with very specific symptoms. Signs and symptoms might be different for each person.
Depression defined:
A lasting sad mood and/or
Loss of interest or pleasure in most activities
People may experience several or all of these symptoms:
Changes in appetite or weight
Changes in sleep patterns
Restlessness or decreased activity that others notice
Loss of energy or feeling tired all the time
Hard time concentrating or making decisions
Feelings of worthlessness or guilt
Repeated thoughts of death or suicide
For a doctor to decide that someone is clinically depressed, the person must have five or more of these symptoms and at least one must be either of the first two main symptoms of depression. These symptoms must last for at least two weeks. The symptoms should be serious enough to cause worry and to get in the way of the person's work, social life, or daily life.
Are there any side effects?
Some people taking Zoloft might have side effects. The most common Zoloft side effects are dry mouth, insomnia, sexual side effects, diarrhea, nausea, and sleepiness. Not everyone will experience side effects.
If side effects persist or worsen while taking Zoloft, contact your doctor right away.
DoctorSolve Healthcare Solutions Inc., a Canadian Internet-based pharmacy intermediary (license #BC Q37), offers lower cost, long-term prescription drugs. A professionally registered pharmacist fills all prescriptions. A certified member of the Canadian International Pharmacy Association, DoctorSolve is ranked as one of the best online pharmacies . DoctorSolve has filled more than 200,000 U.S. prescriptions.
For more information, call 1-866-732-0305 or visit https://www.doctorsolve.com/.