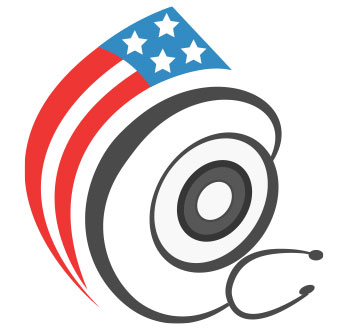 Zelnorm
Zelnorm works with your body's digestive process to help abdominal discomfort or bloating and constipation. It treats an underlying cause — a slow-moving digestive system.
If you have a slow-moving digestive system, the muscles in your intestines may not work as they're supposed to. This can mean that the content in your intestine moves more slowly, causing the symptoms of chronic constipation and Irritable Bowel Syndrome with constipation. Zelnorm helps Irritable Bowel Syndrome by coordinating the muscles in your intestines so they function at a normal level. Therefore enabling content to move through your intestines and out your body.
What is Irritable Bowel Syndrome?
IBS is the most common disease diagnosed by gastroenterologists (doctors who specialize in medical treatment of disorders of the stomach and intestines) and one of the most common disorders seen by primary care physicians.
Sometimes Irritable Bowel Syndrome is referred to as spastic colon, mucous colitis, spastic colitis, nervous stomach, or irritable colon. In people with IBS, symptoms result from what appears to be a disturbance in the interaction between the gut or intestines, the brain, and the autonomic nervous system that alters regulation of bowel motility (motor function) or sensory function.
Irritable bowel syndrome is commonly characterized by a group of symptoms in which abdominal pain or discomfort is associated with a change in bowel pattern, such as loose or more frequent bowel movements, diarrhea, and/or constipation.
Signs and symptoms of IBS vary widely from one person to another and often occur with many other diseases. Among the most common are:
Abdominal pain or cramping
A bloated feeling
Gas (flatulence)
Diarrhea or constipation — people with IBS may experience alternating bouts of constipation and diarrhea
Mucus in the stool
Like many people, you may have only mild signs and symptoms of IBS. However, sometimes these problems can be disabling. In some cases, you may have severe signs and symptoms that don't respond well to medical treatment.
For most people, IBS is a chronic condition, although there will likely be times when signs and symptoms are worse and times when they improve or even disappear completely.
What type of IBS does Zelnorm help?
If you have Irritable Bowel Syndrome, it means your digestive system may not be working normally. This can result in a group of symptoms or a "syndrome." Along with this group of symptoms, you may have one overriding symptom that doctors use to describe the condition. You may have:
Irritable Bowel Syndrome with Constipation (IBS-C)
Irritable Bowel Syndrome with diarrhea (IBS-D)
Irritable Bowel Syndrome that alternates between diarrhea and constipation (IBS-A)
Zelnorm is indicated for Irritable Bowel Syndrome with Constipation.
Does Zelnorm have any side effects?
Headache and diarrhea have been the most common side effects when using Zelnorm.
Most people who had diarrhea had it during the first week of starting Zelnorm. Typically, it went away with continued therapy. If you get bad diarrhea, or if you get diarrhea together with bad cramping, abdominal pain, fainting or dizziness, tell your doctor. Your doctor may tell you to stop taking Zelnorm or suggest other ways to manage your diarrhea.
There have been rare cases of rectal bleeding and severe abdominal pain in patients treated with Zelnorm. Some of these problems were related to insufficient blood flow to part of the bowel. It is not known if this was related to Zelnorm use.
Who should not use Zelnorm?
Do not use Zelnorm if:
You now have diarrhea or have diarrhea often.
You have bad kidney or liver disease.
You have ever had bowel obstruction (intestinal blockage), symptomatic gallbladder disease, or abdominal adhesions causing pain and/or intestinal blockage.
You are allergic to Zelnorm or any of its ingredients.
DoctorSolve Healthcare Solutions Inc., a Canadian Internet-based pharmacy intermediary (license #BC Q37),offers lower cost, long-term prescription drugs. A professionally registered pharmacist fills all Canadian prescriptions. A certified member of the Canadian International Pharmacy Association, DoctorSolve is ranked as one of the best Canadian pharmacies online . DoctorSolve has filled more than 200,000 U.S. prescriptions.
For more information on how to order Canada drugs safely and securely call 1-866-732-0305 or visit https://www.doctorsolve.com/ – a trusted and reliable Canadian online pharmacy for over 6 years.