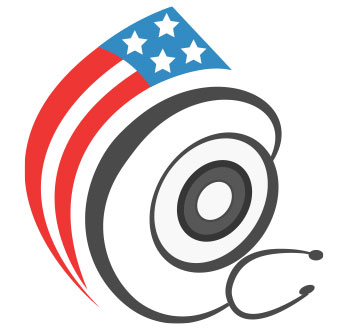 What Is Armour Thyroid Taken For?
Armour Thyroid can be taken to replace the body's natural thyroid hormones when your body does not produce enough thyroid hormone on its own. They are important for maintaining normal energy and metabolism. Along with surgery and radiation therapy, Armour Thyroid is used in the treatment of certain thyroid cancers. Armour Thyroid hormones are also used to prevent and treat goiter (growth or enlargement of the thyroid gland). You can find prices for Armour Thyroid at Canada online pharmacy.
Before using Armour Thyroid, tell your doctor if you are currently taking an antacid containing aluminum, calcium or sucralfate, insulin or oral diabetes medication, an estrogen replacement product such as Premarin, Estrace and a tricyclic antidepressant such as amitriptyline or imipramine. You must also inform your doctor if you are also taking any prescribed or over-the-counter medicines, vitamins, minerals, and herbal products.
Tell your doctor if you have:
Hormonal problems
Heart disease such as coronary artery disease
High blood pressure
Angina
Diabetes
What important information should I know?
For the best effects, take Armour thyroid on an empty stomach or 1 1/2 hour to 1 hour before a meal. It is important to take Armour thyroid regularly to get the most benefit. Do not stop taking Armour thyroid without first talking to your doctor. Your blood tests or other medical evaluations may be performed during treatment with Armour thyroid to monitor progress and side effects.
You may need to take this medication for the rest of your life to replace insufficient amounts of Armour thyroid produced by that is not being produced by the body.
What are the side effects?
Serious side effects:
An allergic reaction (difficulty breathing; closing of the throat; swelling of the lips, tongue, or face; or hives)
Vomiting
Chest pain, irregular heartbeat
Shortness of breath
Less serious side effects:
Tremor, nervousness, or irritability
Headache
Insomnia
Diarrhea, changes in appetite, or weight loss
Leg cramps
Menstrual irregularities
Fever, sweating, or heat sensitivity
This information is advisory only. It does not contain all information about this drug. If you have any questions about Armour Thyroid, ask your doctor, pharmacist, or health care provider.
DoctorSolve Healthcare Solutions Inc., a Canadian Internet-based pharmacy intermediary (license #BC X23), offers low cost, long-term prescription drugs. A professionally registered pharmacist fills all Canadian prescriptions. A certified member of the Canadian International Pharmacy Association, DoctorSolve is ranked as one of the best online Canadian pharmacies .
For more information on how to order Canada drugs safely and securely call 1-866-732-0305 or visit https://www.doctorsolve.com/ – a trusted and reliable Canadian online pharmacy since 1999.