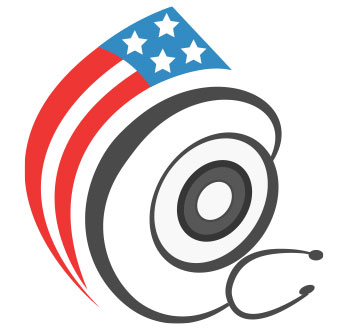 How Fluphenazine helps treat mental disorders.
Fluphenazine is prescribed to treat serious mental and mood disorders. This medication, which is available to purchase at our Online Canadian Pharmacy, works by inhibiting the actions of the brain chemicals, dopamine and norepinephrine, which are overproduced in individuals with mental disorders such as Psychosis, Schizophrenia and acute manic phases of Bipolar disorder.
Schizophrenia is a chronic, severe, and disabling brain disease. People with schizophrenia often suffer symptoms such as hearing internal voices, hallucinations and/or delusions, speech disturbances, personality changes, withdrawal of the individual's interest from other people and the outside world, and in his/her own self.
What important information do I need to know before taking Fluphenazine?
It is important that you tell your doctor:
if you are pregnant, planning to become pregnant, or are breast-feeding
if you are taking any prescription or nonprescription medicine, herbal preparation, or dietary supplement
if you have allergies to medicines, foods, or other substances
if you have a history of heart problems, low blood pressure, blood problems, problems with the blood vessels in your brain, liver problems, kidney problems, enlarged prostate gland, seizures or epilepsy, Parkinson disease, adrenal gland tumor, or Reye syndrome
if you have asthma, lung infection, or other lung problems; increased pressure in the eyes; or glaucoma; or if you are at risk for glaucoma
if you are regularly exposed to extreme heat or phosphorus insecticides
if you have a history of alcohol abuse
How is Fluphenazine taken?
For adults and children over 16, Fluphenazine is given in oral dosages ranging from 0.5 to 10 mg daily. The dosage is divided and taken two to four times throughout the day. The dosage is reduced gradually between 1 mg and 5 mg. Seniors usually receive lower doses that begin in the range of 1 mg and 2.5 mg per day. Children under age 16, should take 0.25 to 3.5 mg per day divided into several doses.
Fluphenazine is also available by injection. In adults, injections range from 1.25 to 10 mg per day divided into several doses. A long-acting injectable form is also available to patients who have been stabilized on the drug. The dose for the long-acting preparation ranges from 12.5 to 25 mg given every one to four weeks in adults. The dosage for children is lower in all cases.
What are the side effects?
Contact your doctor immediately if any of the following severe side effects occur:
Involuntary movements of tongue, face, mouth, or jaw (e.g., protrusion of tongue, puffing of cheeks, puckering of mouth, chewing movements); tremors; increased body heat; rigid muscles; altered mental abilities.
Common side effects that do not require immediate medical attention include:
Drowsiness, lack of energy; changes in skin color; vision problems, restlessness, excitement, bizarre dreams, nausea, loss of appetite, increased salivation, increased sweating, dry mouth, headache, constipation, blurred vision, glaucoma, nasal congestion; changes in weight, swelling of the legs and feet, false pregnancy test, irregular menstrual flow, increased sex drive in women, itching, rash, oily skin, hives, sensitivity to sunlight, gums, or throat, upper respiratory tract infection or secretion, absence of menstrual flow, impotence, lightheadedness, upset stomach, vomiting, dizziness, tremors.
This information is advisory only. It does not contain all information about this drug. If you have any questions about Fluphenazine, ask your doctor, pharmacist, or health care provider.
DoctorSolve Healthcare Solutions Inc., a Canadian Internet-based pharmacy intermediary (license #BC X23), offers low cost, long-term prescription drugs. A professionally registered pharmacist fills all Canadian prescriptions. A certified member of the Canadian International Pharmacy Association, DoctorSolve is ranked as one of the best online Canadian pharmacies .
For more information on how to order Canada drugs safely and securely call 1-866-732-0305 or visit https://www.doctorsolve.com/ – a trusted and reliable Canadian Online Pharmacy since 1999.