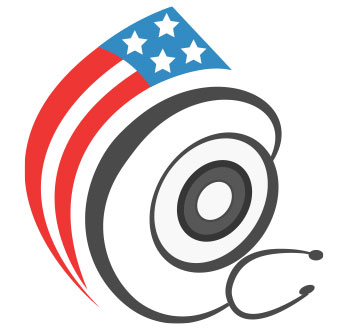 Help fight UTIs and Prostatitis with Ciprofloxacin
Bacterial infections have become a concern for both physicians and patients. Infections caused by difficult to treat bacteria are becoming more and more common. The most common bacterial infections include urinary tract infections caused by bacterias, and chronic bacterial prostatitis.
UTI
Urinary tract infections, or UTIs, are common and affect millions of people each year. Although both men and women can develop UTIs, women suffer from them more frequently than men.
Urinary tract infections (UTIs) are treated with antibiotics. These drugs kill the bacteria that causes the infection. For uncomplicated UTIs (UTIs that develop in normally healthy people), antibiotics are normally prescribed for 3-7 days, depending on how often UTIs reoccur.
Complicated UTIs (UTIs that develop in people suffering from an underlying disease or infection) are more difficult to treat than uncomplicated UTIs. Complicated UTIs are caused by more varied types of bacteria. These bacteria are more resistant to the medications. A doctor will normally prescribe medication for 7-14 days for complicated UTIs.
It is important you finish the course of prescribed medication, even if you begin to feel better or your symptoms go away. If bacteria are not completely eliminated, the infection may come back. Normally, after a few doses of medication you will start feeling better, but the infections and symptoms may persist for a few more days.
Prostatitis
Prostatitis is an inflammation of the prostate, which can often be caused by an infection. Infections by bacteria or other organisms cause prostatic inflammation in many men with prostatitis. These bacteria usually come from the urinary tract. The two most common types of bacterial prostatitis are:
Acute bacterial prostatitis is the least common of the four types but also the easiest to diagnose and treat effectively. Men with this disease often have chills, fever, pain in the lower back and genital area, urinary frequency and urgency often at night, burning or painful urination, body aches, and a demonstrable infection of the urinary tract as evidenced by white blood cells and bacteria in the urine. The treatment is an appropriate antibiotic.
Chronic bacterial prostatitis, also relatively uncommon, is acute prostatitis associated with an underlying defect in the prostate, which becomes a focal point for bacterial persistence in the urinary tract. Effective treatment usually requires identifying and removing the defect and then treating the infection with antibiotics. However, antibiotics often do not cure this condition.
Ciprofloxacin
Ciprofloxacin is a prescription medication that blocks bacterial DNA replication by binding itself to an enzyme called DNA gyrase. The gyrase enzyme prevents the untwisting required to replicate one DNA double helix into two, and is commonly prescribed to fight UTIs and prostatis.
Side Effects of Ciprofloxacin
Side effects are difficult to anticipate when using Ciprofloxacin. To be safe, contact your doctor if any side effects occur, or intensify. The most common side effects are nausea, abdominal pain, diarrhea, rash, and vomiting.
If you notice a skin rash or any other allergic reactions, contact your doctor immediately. Although quite rare, people using Ciprofloxacin have suffered serious and occasionally fatal allergic reactions. These reactions can be accompanied by:
A collapse of the circulatory system
loss of consciousness
swelling of the face and throat
shortness of breath
tingling
itching
hives
If you experience fever or jaundice contact your doctor immediately.