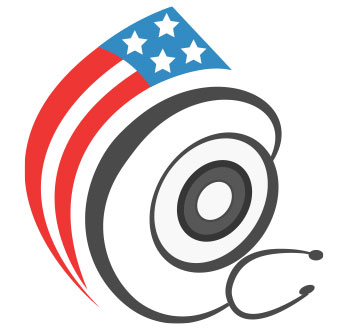 Desmopressin
Desmopressin is an antidiuretic hormone taken through the nose, by mouth, or given by injection to prevent or control the frequent urination, bed wetting, increased thirst, and loss of water associated with diabetes insipidus (water diabetes) and certain types of brain injuries or brain surgery. Desmopressin works on the kidney to decrease the flow of urine. It is also used to treat certain bleeding problems such as hemophilia or Willebrand's disease.
Important Information about Desmopressin
Do not drive or perform other possibly unsafe tasks, while using Desmopressin. it can make you drowsy. Lab tests, including urine volume or blood electrolyte levels, must be done during the treatment. Follow the fluid intake instructions, do not drink the extra liquid as it may be the cause of serious side effects. Tell your doctor or dentist before you receive any medical or dental care, emergency care, or surgery, that you are taking this medication.
Before using, tell your doctor if you:
Are allergic to Desmopressin or any other substances
Are pregnant, plan on becoming pregnant, or are breastfeeding
Have cystic fibrosis, dehydration, fever, severe infection
Suffer from severe headaches or migraines
Have heart or blood vessel disease
Have high blood pressure
Have kidney problems
Have a stuffy nose caused by cold or allergy
Are taking any prescription or nonprescription medicine, herbal preparation, or dietary supplements
Have severe drowsiness, vomiting or diarrhea, swelling or fluid retention, or abnormal blood electrolyte levels
Desmopressin Side Effects
Serious side effects: Chills; confusion; convulsions (seizures); decreased urination; drowsiness; fever; headache (continuing); shortness of breath, tightness in the chest, trouble breathing, or wheezing; skin rash, hives, or itching; weight gain (rapid); fast heartbeat.
Less serious side effects: Abdominal or stomach cramps; flushing or redness of the skin; nausea; pain in the vulva (genital area outside of the vagina); cough; nosebleed; runny or stuffy nose; sneezing; sore throat; pain, redness, or swelling at place of injection.
This information is advisory only. It does not contain all information about this medication. If you have any questions about Desmopressin, ask your doctor, pharmacist, or health care provider.
DoctorSolve Healthcare Solutions Inc., a Canadian Internet-based pharmacy intermediary (license #BC X23), offers low cost, long-term prescription drugs. A professionally registered pharmacist fills all Canadian prescriptions. A certified member of the Canadian International Pharmacy Association, DoctorSolve is ranked as one of the best online Canadian pharmacies .
For more information on how to order Canada drugs safely and securely call 1-866-732-0305 or visit https://www.doctorsolve.com/ – a trusted and reliable Canadian online pharmacy since 1999.