National Bureau of Economic Research Study Finds Drugs Purchased at Verified Websites are Safe and Affordable
The National Bureau of Economic Research has Released a Study that Found Drugs Purchased on Canadian International Pharmacy Association and/or Verified Websites Offer Safety and Significant Savings. As a Fully Licensed Online Pharmacy Certified by both these Organizations, DoctorSolve.com Sells Only the Safest and Most Affordable Prescription Drugs.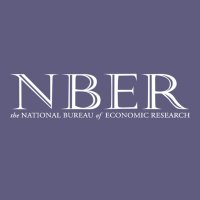 "No failure of authenticity is found in drugs that came from verified websites regardless of whether these sites are recognized by the NABP, the CIPA or ."
SURREY, BC (PRWEB) April 10, 2012 – There is little debate about whether American patients seek international sources for affordable medications. However, when it comes to the safety of these drugs even the FDA recommends that patients shop only at U.S. based online pharmacies. Yet, a recent study published by the National Bureau of Economic Research strongly suggests that Canadian International Pharmacy Association (CIPA) and/or verified online pharmacies are as safe as those online pharmacies accredited by the National Association of Boards of Pharmacy (NABP).
Websites that are verified by the CIPA and/or such as such as DoctorSolve.com (which is recognized by both organizations) are held to the highest safety standards. According to their website, CIPA accredited websites are "licensed and regulated by the government for safety" and sell "prescription drugs made by the leading name-brand manufacturers." Similarly, "collects, evaluates, and reports credentials, prices, and customer feedback regarding pharmacies that operate online" and acts as "the leading independent source of information about online pharmacies" so consumers can "find the lowest priced products from the most qualified and reputable online pharmacies." Yet, the Food and Drug Administration (FDA) does not recognize CIPA or certified websites and instead stands behind a rigid recommendation that customers "buy only from licensed pharmacies located in the United States" and only recognizes those sites verified by the NAPB, which in turn only certifies those sites that are based in the U.S.
Understandably, the FDA wants to limit the access of rogue pharmacies to American consumers. According to a 2003 article in the Washington Post, at least "10 million U.S. citizens bring in medications at land borders each year" while "an additional 2 million packages of pharmaceuticals arrive annually by international mail." Moreover, CIPA 's past President Troy Harwood-Jones states "hundreds of thousands of patients, including more than 90,000 in Florida alone, depend on CIPA member pharmacies for their prescription medications." Clearly, a massive and likely growing population of Americans relies on international online pharmacies and the safety of their products.
As such, a recent study published by the National Bureau of Economic Research (NBER) is particularly relevant to customers of DoctorSolve.com. In this study, the researchers endeavoured to "assess the safety and price differences across verified and non-verified websites." While the FDA verifies only U.S. online pharmacies, the researchers in this study compared all online sources and also included international websites that are certified by the CIPA and/or .
This research yielded two very interesting findings. First, they found that "no failure of authenticity is found in drugs that came from verified websites" regardless of whether these sites are recognized by the NABP, the CIPA, or . In addition, they found that U.S. based online pharmacies "on average charged 52.5% more" than foreign pharmacies "for the same drug and dosage." The researchers go on to confirm the need to protect Americans against rogue online pharmacies but suggest that "a blanket warning against any foreign website may deny consumers substantial price savings from verified websites."
Clearly, this research is seen as good news by DoctorSolve.com. According to their marketing manager, "the evidence provided by the scientific community will continue to support the safety and affordability of foreign pharmacies certified by the CIPA and . As DoctorSolve.com is verified by both these organizations, American patients should rest easy knowing we dispense only genuine pharmaceuticals at the lowest prices." Also, current CIPA president Tim Smith states on their site that "CIPA is delighted with these findings. The perfect safety record our licensed pharmacies have maintained during the decade since the association was formed in 2002 stands as proof of our excellent safety standards."
Doctorsolve.com is a Canadian pharmacy that has been offering safe and affordable medication to Americans since 1999.