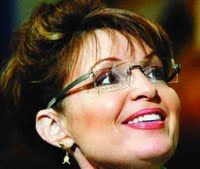 American Conservatives Fight Against UNESCO Sex Education Guidelines
If someone proposed a possible plan that could significantly decrease the number of unwanted pregnancies and slow the spread of sexually transmitted diseases (STD's), then wouldn't you want to hear more? Well that is exactly what the United Nations Educational, Scientific and Cultural Organization (UNESCO), is trying to do.
They are attempting to establish new guidelines on sex education in schools. However, American Conservatives are trying to fight it (big surprise there) like the plague (or swine flu) year. Also, this new plan could reduce the 4.4 million abortions sought by women ages 15-19 every year. Now this sounds like something Conservatives would promote, but apparently they don't see what's wrong with some of the youth in the country.
The U.S. Conservatives have begun to battle the new guidelines after seeing an online version of the UNESCO working document. The main issue Conservatives have spoken out against is the recommendation that teachers should introduce sex education to younger children. The new guidelines suggest that sex education start at the ages of 5-8, however it would be more of an introduction to sex ed. While this might seem too young, with the problem of teen pregnancies, and the high number of abortions (for all you pro-life people out there), I think it is time for a change.
American Conservatives insist that the only "legitimate" way of avoiding pregnancy and STD's is abstinence.
While yes, it is the safest and only 100% way of avoiding pregnancy and STD's not everyone will do it. In fact MOST people won't do it. Even the majority of religious people like Christians will NOT do it (Palin's daughter).
Furthermore, many conservative governments all over the world SUPPORT this idea. It is time for a change and that is what needs to happen, not what should happen.
DoctorSolve Healthcare Solutions Inc., a Canadian Internet-based pharmacy intermediary (license #BC X23), offers low cost, long-term prescription drugs. A professionally registered pharmacist fills all Canadian prescriptions. A certified member of the Canadian International Pharmacy Association, DoctorSolve is ranked as one of the best online Canadian pharmacies .
For more information on how to order Canada drugs safely and securely call 1-866-732-0305 or visit https://www.doctorsolve.com/ – a trusted and reliable Canadian online pharmacy since 1999.