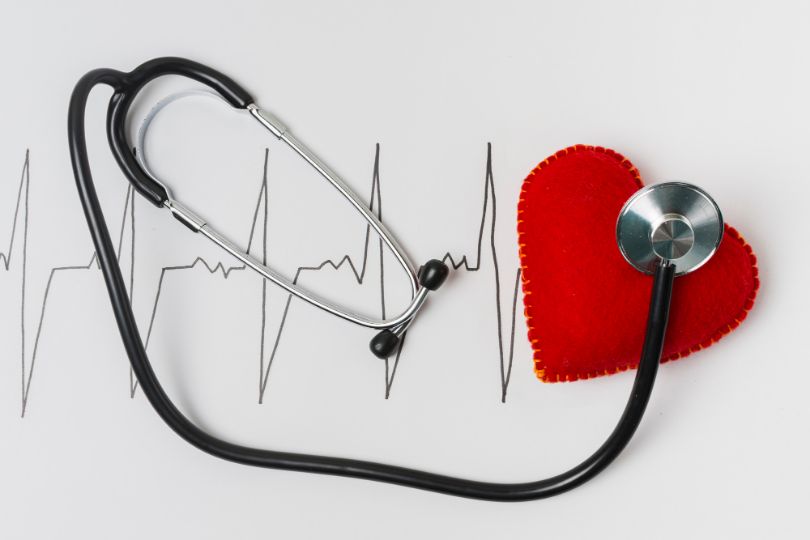 Can Pacerone treat my abnormal heart rate?
Pacerone is used to help treat people with ventricular tachycardia or ventricular fibrillation, life-threatening heart rhythm disorders of the ventricles (the lower chambers of the heart that allow blood to flow out of the heart). Patients who use Pacerone have fast heartbeats or an irregular rhythm by maintaining normal heart rates.
Before using this, tell your doctor if you are allergic to Pacerone or any other medicine or substance. Let your doctor know if you are pregnant or planning to become pregnant or are breastfeeding. In addition, inform your doctor if you have liver disease, lung diseases, thyroid problems, low levels of potassium or magnesium in the blood, certain heart conditions such as "AV block," or a history of slow heartbeats.
Precaution while using Pacerone:
You must get your blood test done on a regular basis.
Thyroid and liver function must be tested during the treatment and also eye exams and chest x-rays also must be check while using Pacerone.
Do not use Pacerone with alcohol or certain medicine as it may cause dizziness, lightheadedness, or blurred vision so do not drive or perform other unsafe works.
Pacerone may be caused by blue-gray discolor of the skin of the face and hands and make sensitive skin from the sun.
Using sunscreen or wear protective clothing if you must be outside for more than a short time.
How do I take Pacerone?
Read the pamphlets and label the medication and take medication as prescribed by your doctor. Do not take Pacerone in larger amounts or for a longer period of time than recommended by your doctor. Take Pacerone by mouth with food. Avoid grapefruit products while you are on Pacerone unless your doctor instructs you otherwise. Ask your doctor or pharmacist for more information. Pacerone works best when you are taking it consistently, take each dose exactly as prescribed at the same time every day and at evenly spaced intervals through the day and night. Do not stop taking Pacerone or change the dose without letting your doctor know. If a dose is missed, take it as soon as possible. If it is almost time for your next dose, skip the missed dose and return to your regular dosing schedule. Do not double up on doses. Store Pacerone at room temperature away from heat, moisture, and light.
Pacerone Side effects:
Serious:
Call emergency medical help if you notice the following:
Hives
Difficulty breathing
Swelling of your face, lips, tongue, or throat.
Contact your doctor if you are experiencing the following:
A new or a worsening irregular heartbeat pattern
Fast, slow, or pounding heartbeats
Wheezing, cough, chest tightness, trouble breathing
Blurred vision, headache, or pain behind your eyes, sometimes with vomiting
Feeling short of breath, even with mild exertion, swelling, rapid weight gain
Weight loss, thinning hair, feeling too hot or too cold, increased sweating, irregular menstrual periods, swelling in your neck (goiter)
Feeling nervous, restless, irritable, depressed, or unable to concentrate
Tremor or restless muscle movements
Or nausea, stomach pain, low fever, loss of appetite, dark urine, clay-colored stools, jaundice.
Less serious:
Numbness, burning, pain, or tingly feeling
Feeling dizzy or tired
Nausea, vomiting, stomach pain, constipation, loss of appetite
Sleep problems (insomnia)
Weakness, lack of coordination
Loss of interest in sex
Or warmth, tingling, or redness under your skin.
This information is advisory only. It does not contain all information about this drug. If you have any questions about Pacerone ask your doctor, pharmacist, or health care provider.
DoctorSolve Healthcare Solutions Inc., a Canadian Internet-based pharmacy intermediary (license #BC X23), offers low-cost, long-term prescription drugs. A professionally registered pharmacist fills all Canadian prescriptions. A certified member of the Canadian International Pharmacy Association, DoctorSolve is ranked as one of the best online Canadian pharmacies .
For more information on how to order Canada drugs safely and securely call 1-866-732-0305 or visit https://www.doctorsolve.com/ – a trusted and reliable Canadian online pharmacy since 1999.