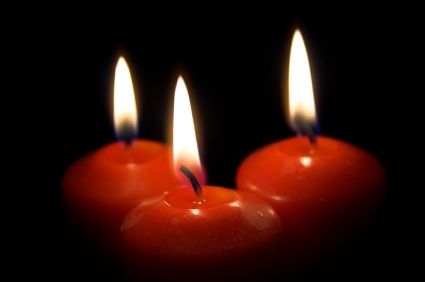 Which Candles are safe?
With the cold weather dark weather creeping in, it's nice to light the house with candles. The scents and flickering lights are somewhat relaxing. Recently, however, there has been talking about candle fumes being unsafe. Most candles are made from oil which is bleached and mixed with dangerous toxins that are harmful to inhale. These candles are called Paraffin candles, and burning them will put toxins and carcinogens (cancer causing substances) into the air you breathe. The EPA has recently confirmed that Paraffin candles contain some dangerous chemicals in large quantities that include carcinogens, neurotoxins, and reproductive toxins.
Which candles are safe to burn in the home?
A study presented at the American Chemical Society's meeting in Washington D.C by R. Massoudi and Amid Hamidi found that the more expensive candles made from beeswax or soy are safer because they do not release harmful chemicals. Lighting one Paraffin candle occasionally will not harm you – but the continuous use of paraffin candles for many years may increase the carcinogens that you consume.
It's worth it to spend more money on Soy or Beeswax candles. They are safer for the environment and to those living in your home. In fact, soy candles have many benefits – the first being that they are not harmful to your health! Soy candles have the capability of lasting up to 50% longer than Paraffin candles, they are not made of foreign oil, they do not contain animal fats, and they are derived from a renewable resource. If you want to live healthy, try switching from Paraffin to Soy!