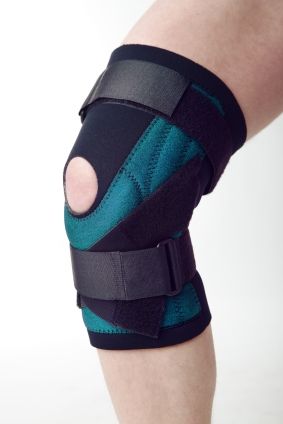 Common Sports Related Injuries and How To Prevent Them
1.Sprains – Sprains, which are injuries to the ligaments occur when the ligament is suddenly stretched past its limit, causing it to deform or even tear. To prevent strains make sure you warm up and stretch joints (don't stretch too far) to increase strength and range of motion.
2.Strains – Strains are injuries to muscle fibers or tendons. Tendons work by holding the muscles to the bones. Strains can be caused by over-stretching or overusing a muscle, causing tears in the muscle fibers. When participating in any physical activity, make sure you warm up properly then stretch. Avoid any bouncing movements while stretching as this may cause strains or muscle pulls.
3.Stress fractures – Stress fractures can be avoided by completing a proper warm up which includes stretching, and a proper cooldown. Make sure to warmup and cooldown all parts of the body. Remember that rest is very important and try not to put too much stress on one body part.
4.Cramps – Cramps aren't necessarily an injury, but they are very common, and definitely cause problems with athletic performance. A cramp is often brought on during moments of physical exertion. They can be very painful, and can form in many parts of the body. Cramps can cause an athlete to have difficulty breathing, walking, or a variety of other things that limit performance. To prevent a cramp try to drink plenty of fluids, as cramps can be cause by dehydration. Also, make sure you have warmed up and stretched before exerting your body. To relieve a muscle cramp try to drink more water, rest, apply an ice pack to the muscle, and follow this up with light stretching. Avoid massaging the muscle.
DoctorSolve Healthcare Solutions Inc., a Canadian Internet-based pharmacy intermediary (license #BC X23), offers low cost, long-term prescription drugs. A professionally registered pharmacist fills all Canadian prescriptions. A certified member of the Canadian International Pharmacy Association, DoctorSolve is ranked as one of the best online Canadian pharmacies .
For more information on how to order Canada drugs safely and securely call 1-866-732-0305 or visit https://www.doctorsolve.com/ – a trusted and reliable Canadian online pharmacy since 1999.