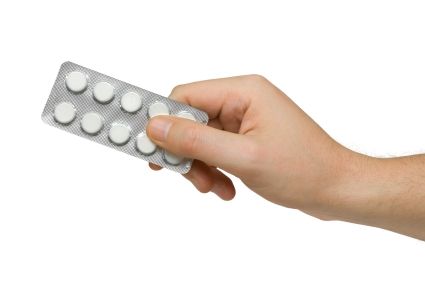 A 24 Pack of Birth Control Is More Effective Than The Regular 21 Pack
According to a recent study woman taking a 24-day regimen of oral contraceptives leads to fewer cases of an unexpected pregnancy.
With many women now taking birth control into their hand's oral contraceptives have become a very popular way to prevent pregnancy. However, new data suggests that the normal 21 pack of oral contraceptives isn't as effective as the newer 24 pack (There are also some women who take the oral contraceptive for 28 days or longer to prevent or severely limit menstruation). The 21 pack of oral contraceptive is still efficient, in fact, most range from having a failure rating of only 1-2%. Although 1-2% doesn't sound bad, the 24 pack of oral contraceptives have a failure rating of just under 1%. Sometimes just that little bit extra is what makes the real difference.
Why do three days more make a difference?
Dr. Jüergen Dinger of the Center for Epidemiology and Health Research in Berlin explains that the success of a 24-day regimen "can be explained by three days of additional oral contraceptive exposure, but also by the long half-life of drospirenone, which, at 30 hours, is much longer than most of the other progesterones."
For those of you that don't understand what the good doctor said let me give it a shot. Having a 24 -day regimen increases the amount of time your body is continuously receiving the contraceptive. Also, the drospirenone, which is one ingredient that helps prevent birth control, stays in your body longer and breaks down slower than other progesterones. Hope that helps a bit.
Whether or not you choose the 24 pack oral contraceptive is up to you, it's your body and your choice. This is just to give some people the information so they can decide if the specific risks of birth control are worth it.
DoctorSolve Healthcare Solutions Inc., a Canadian Internet-based pharmacy intermediary (license #BC X23), offers low cost, long-term prescription drugs. A professionally registered pharmacist fills all Canadian prescriptions. A certified member of the Canadian International Pharmacy Association, DoctorSolve is ranked as one of the best online Canadian pharmacies .
For more information on how to order Canada drugs safely and securely call 1-866-732-0305 or visit https://www.doctorsolve.com/ – a trusted and reliable Canadian online pharmacy since 1999.