Heliocare - Leader in Oral Sun Protection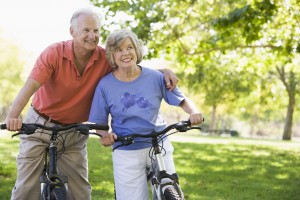 Sunshine can be very beneficial to people and is often very healthy for us. However, while everyone loves a beautiful sunny day and a nice golden tan, it is critical to remember the importance of protecting your skin while outdoors. Overexposure to the sun or frequent trips to the tanning salon can have detrimental effects on your skin in the future. Evidence suggests that ultra-violet light is the cause of changes in the skin's appearance associated with aging and may be the cause of more serious medical conditions like skin cancers. If you value the healthy look of your skin, do what you can to protect yourself now.
Avoiding sunburns is especially important to maintaining healthy skin. Sunblock and sunscreen are products that protect the skin from sunrays. Many people only use these products on trips to the beach or in the summer. However, we've been told that we should be applying sunscreen daily, particularly during the warmer months, but through the colder months as well.
There is another product that will also help to protect the skin from the sun's harmful UV rays. It's called Heliocare and it is an oral dietary supplement which contains a great number of antioxidants. It is 100% natural and is made up of three main ingredients: polypodium leucotomos extract, beta carotene and green tea extract. Polypodium leucotomos extact (natural fern extract) works to protect skin cell DNA and immune cells in the skin. A Beta-carotene is an efficient free-radical agent while green tea extract regenerates oxidized Vitamin E and protects DNA. In combination, these ingredients work to prevent premature aging and hyperpigmentation.
Unlike other oral sun protectors which can take months to be effective, Heliocare is active in protecting your skin within a half hour of taking your dose. Heliocare will maximize your skin's tolerance of the sun's UV rays while reducing skin damage and maintaining your skin's elasticity.
While Heliocare has proven to safeguard the skin from the sun, it is not a substitute for sunblock/sunscreen or protective clothing. Users are encouraged to use Heliocare in combination with these products for maximum protection.
Try the following sunblock/sunscreen products: Ombrelle, Coppertone, Anthelios
To learn more about Heliocare, visit the DoctorSolve blog:
http://www.doctorsolve.com/blog/2009/06/heliocare-future-in-sun-protection.html